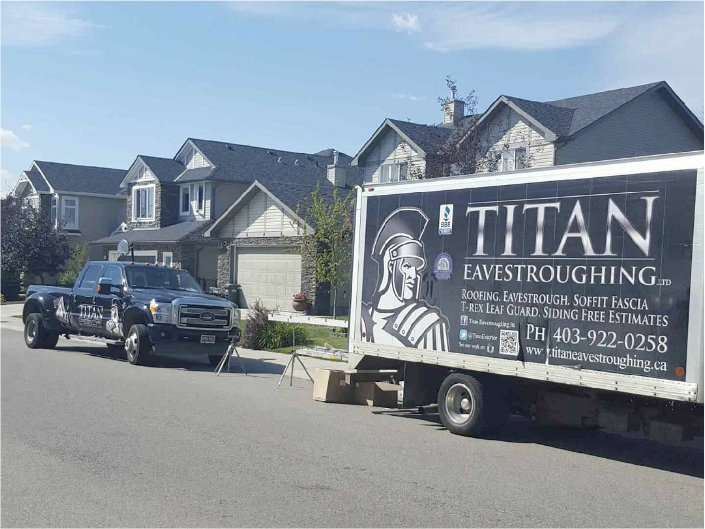 Protect Your Beloved Home From Water Damage
Protect your beloved home from water damage. And remove cleaning leaves and debris from your fall and spring cleaning chore list. If your home's gutter system is bent or broken, or missing pieces, water damage could be accumulating without you being aware of it. It may be time to consider repairing them.
How Titan Eavestroughing & Gutters Can Help
At Titan, we use the unique LeafGuard gutter system, which comes with a lifetime clog-free guarantee. LeafGuard offers a seamless residential eavestroughs/gutter system so there's no need for unsightly seams plus ongoing welding and caulking.
Titan Eavestroughing & Gutters offers a range of colours to match or contrast with your home's exterior. Our team has been trained to help you choose the appropriate colour for your roofline.